Tattoo of the Day
11.19.17
<iframe src="https://www.facebook.com/plugins/video.php?href=https%3A%2F%2Fwww.facebook.com%2FOffTheMapTattooNE%2Fvideos%2F10155910111911977%2F&show_text=0&width=560" width="560" height="315" style="border:none;overflow:hidden" scrolling="no" frameborder="0" allowTransparency="true" allowFullScreen="true"></iframe><br>
Tattoos For Equality Benefit at Off The Map Easthampton ballroom
Come on down now to get a tattoo today for the Tattoos For Equality Benefit.

Benefit day is one of the highlights of the year since starting the annual event in 2010. Tattoos from this flash sheet will be $100 each this year, and 100% of the proceeds will be donated to the National Coalition Against Censorship, meaning that for every tattoo made, $100 will be donated. The National Coalition Against Censorship (NCAC) is an alliance of more than 50 national non-profit organizations, including literary, artistic, religious, educational, professional, labor, and civil liberties groups. NCAC's mission is to promote freedom of thought, inquiry and expression and oppose censorship in all its forms. NCAC is unique in that they are national in scope, but often local in their approach. For more information:http://ncac.org/about-us

Flash designs were created by Off The Map Tattoo resident artists Tim Senecal, Haley Gogue, Sydney Beene, Mark Tousignant, Nicole Laabs, Laura Jade, Oleg Turyanskiy, Matt Driscoll, Bri Howard, Gabriel Londis, Ben Licata, Maximilian Rothert, Justin Wayne, Asia Rain, Tyler Chaney, Dee Soto, Ryan Muldoon, Ed Lott, Jeff Gogue, Gao Feng, and Kellsey Mull.

Thanks for sharing.

11.18.17
1st December to 10th December 2017 Opening view: Friday 1st December 2017
LONDON: The Underdog, a multipurpose contemporary art gallery in London Bridge, is proud to present the first solo exhibition by British figurative artist Chris Guest. Chris combines figurative traditions with a modern subject matter. The exhibition will feature new artworks including original oil paintings, watercolours and limited edition prints. The opening view will take place on Friday 1st December.
Chris' work focuses on subjects that are heavily tattooed, mainly from the London rock scene, to create
paintings with a sexy edgy rock and roll aesthetic. The paintings are provocative yet inoffensive and accessible creating a unique signature style. This year has seen Chris exhibit in group exhibitions at The London Tattoo Convention, Modern Eden Gallery in San Francisco and Palour Gallery in New York.
Since 2011 The Underdog has been an independently run and versatile gallery space located under one of the last remaining arches in London Bridge. The gallery exhibits and sells contemporary fine art, modern art, post-war pop art, urban / street art, sculpture and outsider art with a unique aesthetic. The venue also supports the artistic community, across genres, by hosting a variety of cultural events most nights of the week. CONTACT: Ayesha Mahomed, PR & Marketing / Ayesha@theunderdog.london / 07950 503 990
ARCH 6, Crucifix Lane, London Bridge, SE1 3JW 020 7403 7837 / www.theunderdog.london
At age 18, Chris began showing his work in galleries in Cornwall and has since exhibited in several group shows throughout the UK and the US. Chris' originals and prints are collected worldwide and his art has been featured in many magazines, publications and galleries around the globe. Chris trained at London Fine Arts in Battersea and holds regular workshops in the UK and the US.
I currently have my books open again for new clients, stop by our studio, we have some of the best tattoo artists in Dallas and in Texas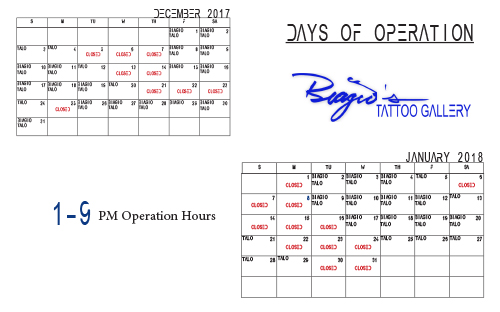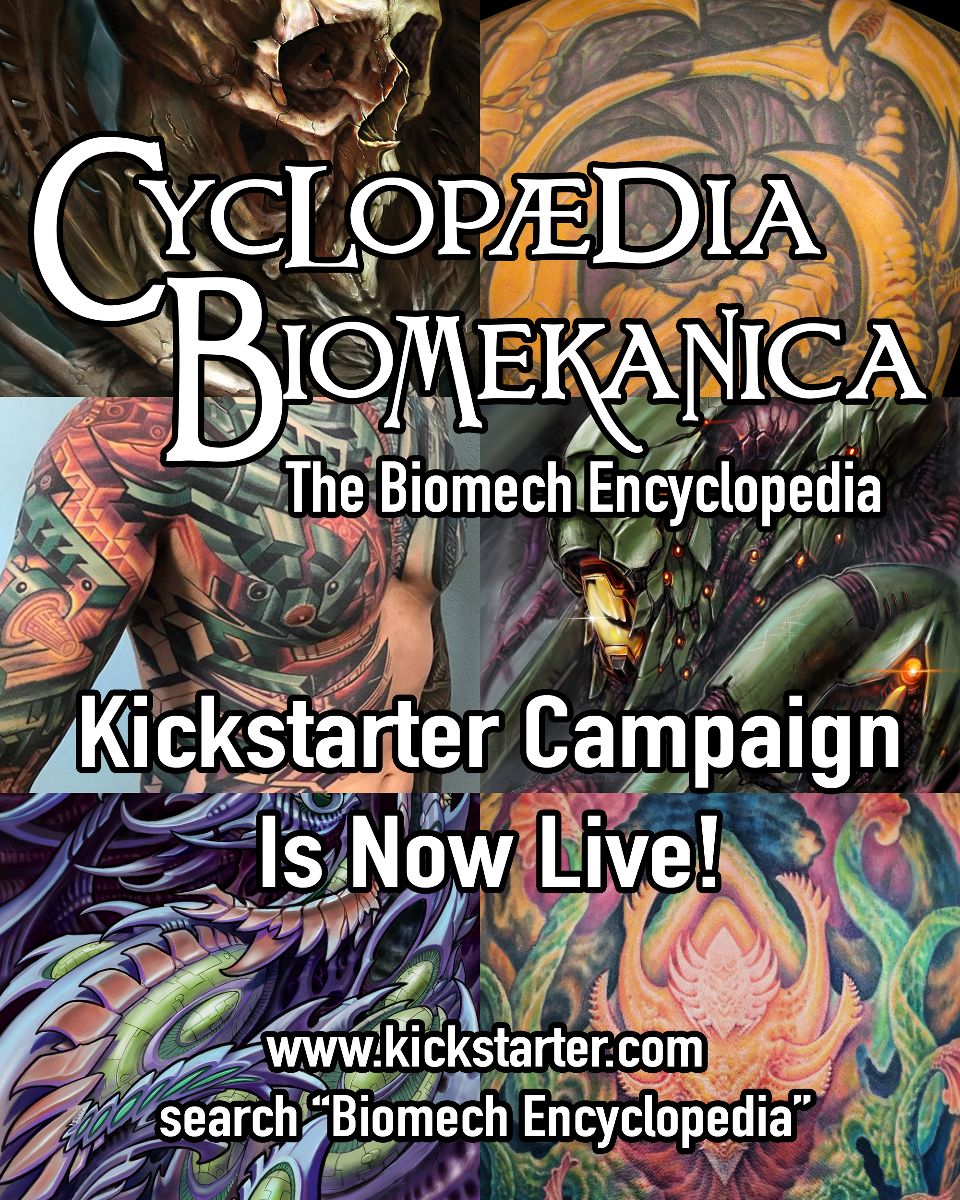 Hey everyone,
So the big moment has come. As of thursday morning the Kickstarter campaign for the Biomech Encyclopedia is now live. We have every intention of making this campaign a successful one, which will fund the costly print job for the massive book. If we exceed our $40,000 goal we plan on making it a multi-volume edition with all sorts of fun bells and whistles. This will be a 30 day campaign, which is recommended in the Kickstarter Creator's Guide as being the most likely duration for success, as longer campaigns tend to bring on a kind of campaign fatigue. So let's make every one of those 30 days count.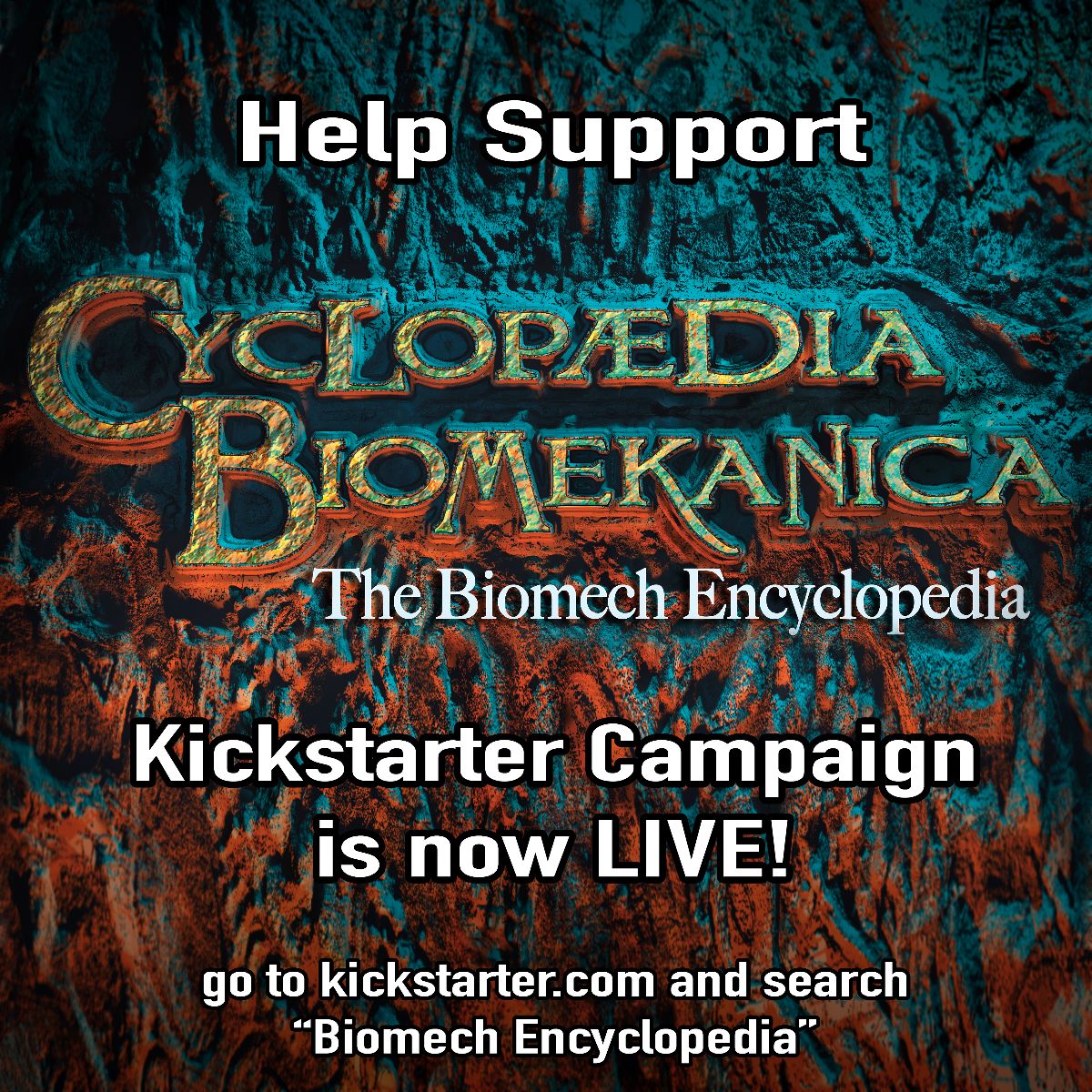 We are hoping that we can rely on you to help spread the word. I've attached some graphics and included a couple links, along with some generic text that you can either use as-is or customize to your liking for use on Facebook, Instagram or anywhere else that it fits. We also encourage you to support the campaign by making a pledge there- this is a great opportunity to grab some original art, or order copies of the book in advance. And if you know of any blogs or other press contacts that you believe we should reach out to, please let us know.
We also wanted to remind you that the collaborative Flickr gallery will be running for the duration of the Kickstarter campaign. You should be able to find the invitation in your inbox, but if not, let us know and Kurt will resend it. It's starting to get interesting there, but we would love to get a lot more of you involved. The collab gallery has been one of the most fun aspects of this project, and is an inspiring way to spend your downtime this December and early January. I recommend installing the Flickr app on your phone so you can review, comment, download and upload things instead of wasting time scrolling through that old instagram feed. We need more rough sketches there, which you can do on a bar napkin and then take a quick snap on your phone and upload it then and there.
Anyway, I hope to see you there. Below is some text for your social media announcements about the Biomech Encyclopedia. Thanks, and let us know if you have any questions!
G

Here is a link to the Kickstarter campaign: https://www.kickstarter.com/projects/139266974/biomech-encyclopedia?ref=discovery&term=biomech%20encyclopedia
and a link to a high resolution version of the video, on YouTube: https://youtu.be/4f1k4F4C9eM

(long version)
Biomech Encyclopedia Kickstarter Campaign is now LIVE!
Tattooists who like to work in the biomechanical genre have known for a long time how fun and productive it can be to collaborate in this style, which allows for free exploration of visual themes. Most of you are familiar with the work of H.R. Giger, who popularized this style when he designed the creature and sets for the original Ridley Scott movie Alien. Tattoo artists have picked up where Giger left off and run in all kinds of diverse directions with these abstract worlds, demonstrating the broad range of what can be expressed with organic and biomechanical art.
Produced by veteran tattoo artist Guy Aitchison, The Biomech Encyclopedia explores this great graphic range, acting as a source of instruction and inspiration for tattooists, filmmakers and special effects artists, game designers, and any art fans wanting to dive deeply into this abstract alien realm. The book will be large format (10x13"), around 500 pages, hardbound, possibly with a deluxe slipcase, and will include art, collaborations and feature articles by dozens of artists from around the world. To fund the production and printing of this massive volume, there is now a Kickstarter campaign where you can preorder the book along with a number of other rewards including collaborative paintings and original art from the book. You can find the project by going to kickstarter.com and searching "Biomech Encyclopedia". Help make the Biomech Encyclopedia a reality! #biomech #biomechanicalart 3abstract #art #tattoo #tattooart #artbook #kickstarter

(short version)
Biomech Encyclopedia Kickstarter Campaign is now LIVE!
Tattooists who like to work in the biomechanical genre have known for a long time how fun and productive it can be to collaborate in this style, which allows for free exploration of visual themes. Produced by veteran tattoo artist Guy Aitchison, The Biomech Encyclopedia explores this great graphic range, acting as a source of instruction and inspiration for tattooists, filmmakers and special effects artists, game designers, and any art fans wanting to dive deeply into this abstract alien realm. The book will be large format (10x13"), around 500 pages, hardbound, possibly with a deluxe slipcase, and will include art, collaborations and feature articles by dozens of artists from around the world. There is now a Kickstarter campaign where you can preorder the book along with a number of other rewards including collaborative paintings and original art from the book; go to kickstarter.com and search "Biomech Encyclopedia". Help make the Biomech Encyclopedia a reality! #biomech #biomechanicalart 3abstract #art #tattoo #tattooart #artbook #kickstarter

(shortest version)
The Biomech Encyclopedia is a community art book project that explores the great graphic range of the biomechanical genre, acting as a source of instruction and inspiration for tattooists, filmmakers and special effects artists, game designers, and any art fans wanting to dive deeply into this abstract alien realm. There is now a Kickstarter campaign where you can preorder the book along with a number of other rewards; go to kickstarter.com and search "Biomech Encyclopedia". Help make the Biomech Encyclopedia a reality! #biomech #biomechanicalart 3abstract #art #tattoo #tattooart #artbook #kickstarter